Of course you don't even need to go that far to notice that the leftist authoritarians are giving Joe Biden a pass after he did things that would have gotten Trump pilloried: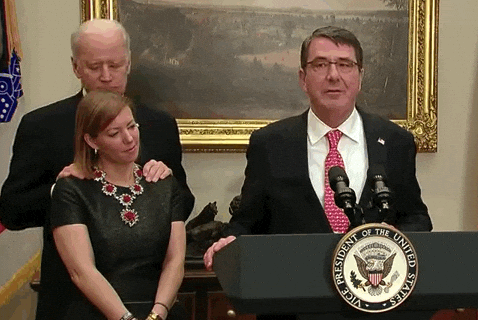 That's only for his behavior. But there's another comparison that can be made with Trump: his hair loss and the attempts he's made to fix it. Since the day Trump announced his candidacy, the now all-leftist mainstream media have been ruthless about mocking his hair, claiming it was a wig (when it's not) and being on the look-out for situations where his hair looked less than perfect.
Biden has now announced he would run for president and unsurprisingly: crickets about his hair transplants, or almost, but it's a given that the Daily Mail would not miss an occasion to publish that kind of article:
https://www.dailymail.co.uk/news/articl ... oters.html
If you tried to go there on a leftist platform, you can be sure that the leftist mob would call you out from being insensitive, a bully, shallow, etc. Here on the Daily Mail, where the readers are mostly right-wing, you can see in the comments that they mostly just don't give a shit. When it comes to their opponents, anything about their appearance (and especially their hair loss apparently) is fair game for the Democrats, as we've seen with Stephen Miller too:
Because as we know, they have absolutely no moral consistency and it's all about viciously destroying the people they perceive as their opponents while always sticking with their own, even when then engage in the inappropriate behavior displayed in the gifs above. He'll get away with the worst while their ennemies will get crucified for a clumsy 10 year old tweet.