Hair Loss Guru

Posts: 1454
Joined:

2 years ago

Reputation:

2478

Norwood: NW2.5
---
Forum Moderator

Posts: 2417
Joined:

2 years ago

Reputation:

4469

Norwood: NW3.5
Regimen: Alcohol coping mechanism
Location: NSW, Australia
I'm so happy you're here, EvilLocks!!! Thanks for coming over and Fred will be happy too!!
Roe v. Wade has got to stay
---
Forum Administrator

Posts: 2052
Joined:

2 years ago

Reputation:

5296

Norwood: NW2.5
Regimen: 3 FUE hair transplants (5124 grafts), 5% minoxidil, hope.
Age: 30
Contact:
Yeah a little... Oh what the hell: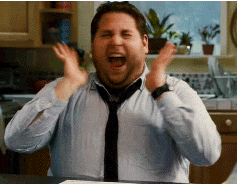 Welcome to this forum Evil
.
Lord Jesus Christ, Son of God, have mercy on me, a sinner.
---
Hair Loss Expert

Posts: 680
Joined:

1 year ago

Reputation:

2243

Norwood: NW5
Regimen: Nada
Thanks lol
Nice to see some familiar ''faces'' on this forum. I don't frequent HairLossTalk and haven't for a long time, only sporadic visits. I don't know how active I'll be here but I'll definitely check in from time to time and who knows, maybe I become addicted
---
Hair Loss Newbie

Posts: 6
Joined:

1 year ago

Reputation:

30

Norwood: NW3.5
Regimen: finasteride 1.25mg
I only just saw this forum on a post on HairLossTalk, I checked my PMs and a link was in there so either I missed it or some HairLossTalk shennanigans was going on.
I still post on HairLossTalk, occasionally I read the other hair loss boards like Tressless on reddit; but the Reddit format is a bit rubbish as everything is lumped into one section - also the vast majority of Redditors are just very boring; they are very bland, unthreatening, and that creepy passive-aggressive fake politeness they all have - it is as if they are all just one person.
---
---
Hair Loss Guru

Posts: 2079
Joined:

2 years ago

Reputation:

5882

Norwood: NW2
Regimen: 1 ml of 5% liquid minoxidil, includes ~20 mg of RU58841 58841; nizoral 3x/week, dermarolling (1.5 mm) 1x/week
Welcome
@pl1
, what brings you to these parts?
---
Similar Topics

Replies
Views

Last post