---
---
Site Admin

Posts: 1825
Joined:

1 year ago

Reputation:

4550

Norwood: NW2.5
Regimen: 3 FUE hair transplants (5124 grafts), 5% minoxidil, Nizoral shampoo, hope.
Location: Belgium
Age: 30
Contact:
Yeah a little... Oh what the hell: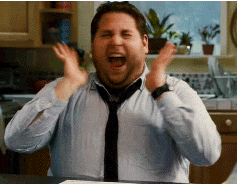 Welcome to this forum Evil
.
"Along the way some boys started making fun of him by shouting, "Go away, baldy! Get out of here!" Elisha turned around and stared at the boys. Then he cursed them in the name of the Lord. At once two bears ran out of the woods and ripped to pieces 42 of the boys." - 2 Kings 23-24
---
Hair Loss Expert

Posts: 577
Joined:

1 year ago

Reputation:

1794

Norwood: NW5
Regimen: Nada
Thanks lol
Nice to see some familiar ''faces'' on this forum. I don't frequent HairLossTalk and haven't for a long time, only sporadic visits. I don't know how active I'll be here but I'll definitely check in from time to time and who knows, maybe I become addicted
---
Hair Loss Newbie

Posts: 6
Joined:

1 year ago

Reputation:

27

Norwood: NW3.5
Regimen: finasteride 1.25mg
I only just saw this forum on a post on HairLossTalk, I checked my PMs and a link was in there so either I missed it or some HairLossTalk shennanigans was going on.
I still post on HairLossTalk, occasionally I read the other hair loss boards like Tressless on reddit; but the Reddit format is a bit rubbish as everything is lumped into one section - also the vast majority of Redditors are just very boring; they are very bland, unthreatening, and that creepy passive-aggressive fake politeness they all have - it is as if they are all just one person.
---
---
Hair Loss Guru

Posts: 1811
Joined:

1 year ago

Reputation:

4909

Norwood: NW2
Regimen: 1 ml of 5% liquid minoxidil, includes ~20 mg of RU58841 58841; nizoral 3x/week, dermarolling (1.5 mm) 1x/week
Welcome
@pl1
, what brings you to these parts?
PhD in Internalized Incelism.

"I do still post to criticise others" - Rudiger.
---
Similar Topics

Replies
Views

Last post
Users browsing this forum: Bing [Bot], Google Adsense [Bot] and 4 guests