---
---
Site Admin

Posts: 1752
Joined:

1 year ago

Reputation:

3828

Norwood: NW2.5
Regimen: - 5% Minoxidil once a day and Head & Shoulders caffeine shampoo
- Discontinued due to lack of results: Stemoxydine and dermarolling
Location: Belgium
Age: 29
Contact:
Yeah a little... Oh what the hell: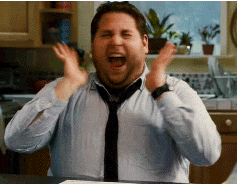 Welcome to this forum Evil
.
---
Hair Loss Enthusiast

Posts: 404
Joined:

9 months ago

Reputation:

1151

Norwood: NW5
Regimen: Nada
Thanks lol
Nice to see some familiar ''faces'' on this forum. I don't frequent HairLossTalk and haven't for a long time, only sporadic visits. I don't know how active I'll be here but I'll definitely check in from time to time and who knows, maybe I become addicted
At Peace with the Piece
---
Hair Loss Newbie

Posts: 6
Joined:

9 months ago

Reputation:

26

Norwood: NW3.5
Regimen: finasteride 1.25mg
I only just saw this forum on a post on HairLossTalk, I checked my PMs and a link was in there so either I missed it or some HairLossTalk shennanigans was going on.
I still post on HairLossTalk, occasionally I read the other hair loss boards like Tressless on reddit; but the Reddit format is a bit rubbish as everything is lumped into one section - also the vast majority of Redditors are just very boring; they are very bland, unthreatening, and that creepy passive-aggressive fake politeness they all have - it is as if they are all just one person.
---
---
Similar Topics

Replies
Views

Last post