It can be easy to forget how completely separated people who have never experienced hair loss are from this world. Today at work I was reminded of this. Two of my female coworkers were discussing Trump's hair, and they decided to drag me into the conversation:
Female coworker #1:"*Kj* hasn't started doing the combover yet"
Female coworker #2: "Well, you never know when it might start going."
Female coworker #1: "No he's 30 and still has a good head of hair. Usually if you're going to lose it it's started by the late 20's. Kj you're fine."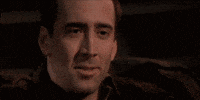 I'm not even sure if the joke is on me or on them
Cheers to living life without dht.